We are KXE Styrteknik
Experience in every way
Our customers are found in most industries where our equipment is part of the production. We are also subcontractors to manufacturers of machines, hoists, restaurant equipment, treatment plants …
Our specialty is to be part of a project initially and deliver a comprehensive concept from requirements and function description, electrical engineering, automation cabinets and PLC programming to functional testing, commissioning and final documentation, but we also undertake selected parts of that chain.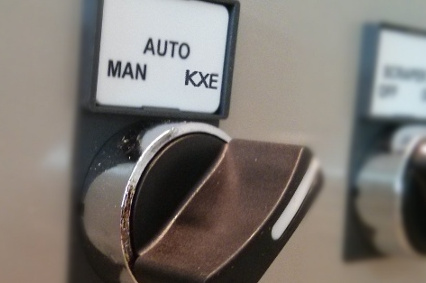 We who work at KXE Styrteknik all have a long experience in designing, developing and delivering automation solutions to the industry.
We like to join early in the project to be able to contribute with our experiance to the design decisions, from the pre-design stage to commissioning and maintenance work during the production phase. Of course, we also undertake some parts of the entire chain.
Design
Systems design
PLC Programming
Scada and HMI
Industrial IT
System Integration
Electrical engineering, CAD
Manufacture of appliance cabinets
What we do
Examples of facilities we automated
Conveyors
Lifting Equipments
Packing Equipments
Catering Equipments
Moving Walls
Treatment Plants
Dosage Systems
Roof Tile Manufacturing
Process Systems
Programming
We program most types of PLC systems, such as Siemens, Omron and ABB to name a few. Our software development process aims to build changeable and robust systems. It should always be easy to manage, maintain and incorporate new functionallity in any system provided by KXE!
We also manufacture applications for other platforms. For example, we model databases and program applications for PC and mobile devices.
Industrial IT
We are specialists in industrial IT and have experience of wireless and wired solutions for industry as well as real estate. We have performed numerous installations with Siemens IWLAN RCoax, leaky antenna. We are recommended by Siemens for those who need to install and operate Siemens IWLAN RCoax.
Automatic Production
We have extensive experience in designing and manufacturing large-scale appliance cabinets and we are well aware of what and how to achieve the full economic impact of series production. Of course, We construct and build small and single units as well.
We have our own workshop in our own premises that allows for greater flexibility and restructuring closer to production start than many of our competitors can handle!
Electrical engineering
We have developed an efficient and automated workflow for the development of appliance cabinet drawings. Our drawings comply with current standards and are delivered in DWG format, fully editable, if not desired or required in other formats.